RCP can be an invaluable partner for an artist!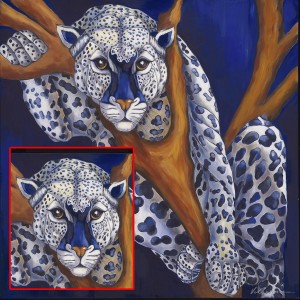 We have helped many artists maximize their income from their art. For many, this additional income is the financial difference between being able to be a full time artist or not.
It can be difficult to find a buyer for an original oil painting, photograph or digital art with a price tag of $2,900. But, if an artist offers a reproduction print of that same original oil painting for $95, they may sell thousands (and still own the property rights to the original art)! RCP offers to (a) create a high resolution scan of your art, (b) faithfully create accurate prints of any size on any media, (c) provide these prints to the artist in small quantities so the artist does not have to invest in a huge inventory, (d) guarantee that future prints match the original and (e) offer prints on nearly any form of media.
Never sell original art without making an archive digital file. Not only do you want a record of your work, you also want to create a sales portfolio. You can use this digital scan file to:
Create a copyright record.

Sell or license the image for use or reproduction (if you sell the original art, it is typical that you retain the ownership of your "intellectual property").

Create and maintain the best possible portfolio of your past work.

Create enlargements with a high resolution scan file

.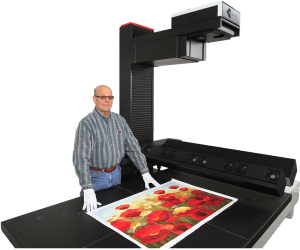 You can contract with RCP to fulfill orders you sell (print, package and ship to your buyers) or have RCP market your art online so you receive royalties on sales with no further effort on your part. Focus on creating, not selling!
RCP is short for Reed Consulting Partners. We are located in Mid-Michigan, just a short drive from Lansing, Detroit or Grand Rapids. We provide consulting to artists of all types to improve their incomes.
Most importantly, you simply have no idea why you may want / need a high quality scan of your past work in the future! The simple concept of your past work being more valuable overtime should motivate you to make the best possible archive!
The most important element in this is the quality of the original scan. If you fail to appreciate the value of your first RCP Cruse Scan, you will not be charged!