RCP provides scanning services for individuals and families.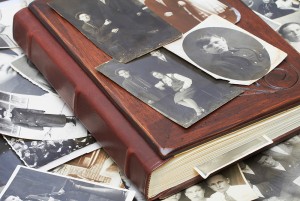 Every family has boxes of old photographs in the top of the closet or buried in the attic. We all know we need to do something, at some time with these images. Now is the time to do that something!
Every day your old photographs deteriorate more. Moisture, mold, sunlight, dry air and even vermin take a toll on your collection every day. Negatives and color slides are NOT permanent.
On top of all the things that are happening to your photos, don't forget another item that deteriorates every day, your memory! If you have a difficult time recalling your great grandparents name…how do you expect your children to know it?
We know family heritage is important. Not only can you safeguard your family photos, but you can annotate each with names, place, dates and your personal remarks to assure your children will know and appreciate their legacy.
Photographs can be scanned in high resolution and printed to CD / DVD, with a copy for everyone.
Furthermore, consider the family pictures hanging on your walls. RCP can scan those to add to the CD collection or if you wish we can create perfect reproductions so every child has a copy.
We can scan negatives, slides, photographs and original art of any size. Don't forget documents like birth certificates, death certificates, marriage licenses, deeds and other important family documents. We have even scanned the pages recording births and deaths in a family bible! All of these can be scanned and added to your digital family photo / document collection on CD / DVD.
Don't let this project go undone; your children won't know half the people in those pictures in that dusty box. A digital family photo collection on CD / DVD makes a thoughtful gift. Your children will have a new appreciation of their family heritage.